In response to heinous probably quite reasonable allegations that SOIWT is overly morose, here's an especially uplifting Monday Music:
Dom – Living in America (mp3)
I've checked – with my contact, a British female golfer in Ohio, believe it or not - and it really is so sexy to be living in America.
Kanye West – Monster (Feat Jay Z, Rick Ross, Bon Iver & Nicki Minaj) (mp3)
Things I love about this song, in descending order of wonderfulness: 3. The bad language.  Bad language is decidedly good; anyone who says otherwise is a fucking dick.  2. Nicki Minaj's section – she's like Foxy Brown 2.0, only with a gazillion times more sass.  1. The Napoleon Dynamite quote.  With these three elements in place plus some nice work by Bon Iver, this song is indisputably awesome.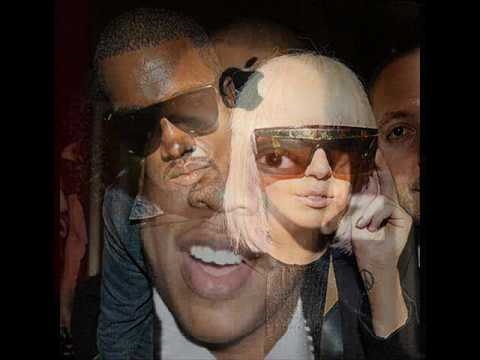 them:youth – Toothache (mp3)
Stretch out yo' arms boy, because you're about to be reaching for those lasers like never before.  (If you're in a bedroom just reach for the lightbulb or something, it's perfectly acceptable.  It is Monday, after all, not a night known for its laser-led nights.)
ceo – Come With Me (mp3)
Did you ever climb up a perfectly hill-shaped hill on a sunny day, take a moment to gasp at the view, and then, inspired by the suddenly apparent thrill of life, sprint down in a zigzag shape, arms astride like an airplane, going faster and faster and faster, hoping you never had to stop, never reached the bottom…?  If so, this slice of light-headed slice of Swedish electro-pop's for you.
Little Comets – Intelligent Animals (mp3)
Okay I'm allowed one slightly depressing one, right?  I want to include this because it's a good thrusting song with a nice epic feel, but more because it makes me think and investigate current affairs, and thus because it seems worthy.  You can't slalom down perfect hills all your life, after all…
Monday Music's a weekly post (guess which day?) where I temporarily abandon my London focus for five songs from artists anywhere that I've enjoyed in the past week.