Monday Music's the one weekly post wherein Some Of It Was True! drops its London-only rule.
Strange Talk – Roxanne
Roxanne just got a bit sexed up, which is good news for a whore.  Fresh from the land of Harold Bishop and flaming galahs, electro-pop team Strange Talk have stripped her of her tango shoes and are now making her strut in skyscraper heels.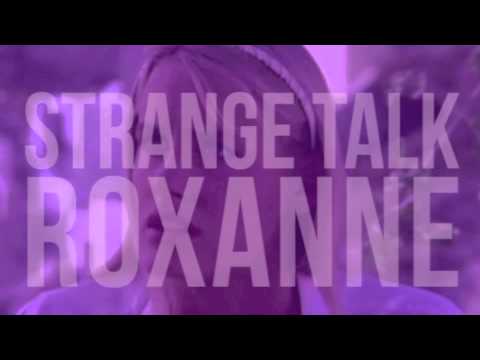 Noosa - Walk on By
After having received a tonne of plaudits for their first release Fear of Love, Sky Barbarick & Matt Buszko, a.k.a. Noosa, have sanded down the super shiny lacquer on their electro pop to produce an EP, which can be best described as sentimentstrumental (what I've done there is combine sentimental and instrumental – errrr… Dr Johnson, I've got a new one for you, you're going to LOVE IT). It makes me think of more recent Cinematic Orchestra, with lilting phrases and gentle rhythm.  Lovely stuff.
Ghosts - Judge (mp3)
It's going to be hard to talk about Ghosts without mentioning Burial. So here goes: they sound like Burial. Predictable, as Burial are the main exponents of ambient, dark dubstep. Judge is a few shades lighter with its sparse arrangement, the bass notes tiptoeing underneath what sounds like a stick-fight rhythm. Like Burial, who has captured the sound and spirit of London, I think that Ghosts, hailing from Dublin, have infused their regional sound. Either way, it's upbeat gloom.
Coastal - Heart of Tin
This doesn't sound British. This is British! Paul J Fox from Belfast and the bloke behind Coastal has cracked the surf-indie sound with Heart of Tin (mp3). With plenty of capo-d guitar riffs, lulling melodies and a nice smokey sheen blurring all the edges, fantastic Mr Fox readily transports you to sunny Californ-i-a.

Shisd - Charcoal 26 May
A sure-fire guarantee of success is to put a symbol in your name. It worked for The Artist Formerly Known as Prince and Alt-J, so I have high hopes for [weird symbol]sd (pronounced 'Shisd'). Charcoal 26 May (mp3) is more on the avant-garde side of electro and could have been recorded in a cave by the sounds of things. But give it the time because, once the texture fills, you'll realise it has all been a worthwhile investment.