Monday Music's the one weekly post wherein Some Of It Was True! drops its London-only rule
Winter's here…
Memory Tapes – Sheila
Just as I was considering hibernating all winter, Dayve Hawk has happily returned with a new album, Grace/Confusion, out via Carpark on 4 December.  The first song, Sheila, drips with languor as much as it does with synths; it's an elegant concoction poured into your ears like syrup… that is, until a rottweiler-like guitar shows up stunningly four minutes in, chainsawing away the cobwebs, ripping away your mental duvet.
Dillon – Tip-Tapping
Eclectic female who sounds a bit like Joanna Newsom #1.  Come in Dominique Dillon de Byington – or Dillon for short – and her strange, dollally, wonderful rambling tunes.  All are wonderful, but the bouncy brass, gaiety and giddy simplicity of Tip Tapping makes it my favourite; it's been ages since a song enchanted me this much.  See Dillon play live at the Hoxton Bar & Kitchen on Sunday 21 October; I'll be the happy-eyed maniac guy tip tapping away down the front.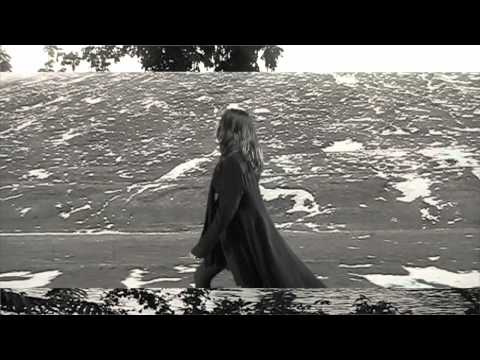 Woodpecker Wooliams – Gull
Eclectic female who sounds a bit like Joanna Newsom #2; this one's even got a harp.  Gull is the second single (following Sparrow) from Wooliams' avian-themed album The Bird School Of Being Human, and features tape loops of the white seaside birds while the vocals empathise with a gull-trapped soul turning to beaky violence..  "A bit alternative" you may think – but wait till you hear he agony and spike in the Brighton singer's fist-clenched vocals.  There's no denying the thrill they provide.  You've two impending chances to be thrilled in the flesh, too; Woodpecker plays the Union Chapel this Saturday (13 October) daytime and then the Old Queen's Head on 14 November.
Limbo Kids – Heartshots
Championed by fellow Oxford musician Chad Valley, there's a marvellously fresh, zesty feel to Limbo Kids, and Wanderlust, the debut EP (out 12 November) produced by Trophy Wife.  This one, the opener, features dreamy midnight guitars and punky vocal solo sections before shuffling to a slow-jam close.  By way of a nice contrast, the next number, the title track indeed, is unexpectedly slumberous and spooked.
Young Magic – You With Air
You're adrift in a deep, think, dank, dark soup of a sea and on the verge of giving up, when suddenly a foghorn sounds somewhere, and there's the merest ripple of a light.  You sigh and breathe easily for the first time in days; Young Magic are here to rescue you, just like – although it's only now this realisation dawns – you always knew they would be.  (This is a 2011 song, but I'm featuring it now because, if you want rescuing again, the New York trio – two Australians and one Indonesian – are playing Madame JoJo's peerless White Heat night on 6 November.)